Vertical Markets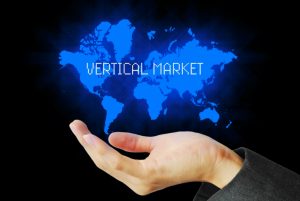 Hi-Calibre has a proven track record of delivering business value to its customers by providing the right experts to solve problems and execute on strategies and lead business forward. Our main objective is to ensure the best customer experience and that we take away the "pain" of recruiting and save you valuable time and money.
With our comprehensive experience and our "right first time" approach, Hi-Calibre has over 30 years of expertise and industry knowledge in providing a recruitment solution in executive talent from board level to mid level technical or business operations. We have built the best winning teams for UK, US, European and APAC start ups and mid size businesses to global organisations, looking for their people to go the "extra mile."
By combining our wide industry and technical IT expertise and proven processes using best practice, we deliver the best talent and resources on a permanent or contract basis to help make a difference.
Our business supports from multinational organisations to smaller niche companies to attract, recruit and retain outstanding executives and experts in a broad range of sectors such as:
Industry Solutions
Banking and Financial Services
Insurance Services
Business Services
Clinical Research & Data
Cloud Computing
Data Warehouse Infrastructure
E-Commerce/M-Commerce
Energy and Utilities
Government and Public Sector
Healthcare & Life Sciences
IT Technologies
Automotive Technologies
Managed Services and Hosting
Management Consulting
Manufacturing
On-Line Transactions and Gaming
Pharmaceutical
Professional Services Consulting
Retail and Supply Chain
SIM and Smart Card Technology
Telecommunications and Mobile
HR & HRIS
Transportation and Logistics
Horizontal Solutions
Basel IIII
FCA Regulations, Firms etc
Supply Chain & Distribution
Compliance and Governance
Risk Managers
ISO and EFQM
Six Sigma, Green and Black Belt
CRM
Security Software
E – Procurement
E – Solutions
Customer Services
Finance