Infrastructure & Storage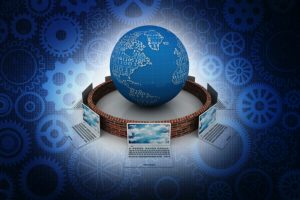 Hi-Calibre has been recruiting in the IT, Systems, Storage and Infrastructure marketplace for over 30 years and has an excellent success record in this field. We cover the complete spectrum of experts up to Board Level worldwide in Sales, Marketing, Technical, Architectural Design, Pre and Post Sales, Professional Services and Training.
Private & Public industry experienced experts in a range of top branded products and solutions covering; Data Centres and Server Farms, Storage & Server Virtualisation and Consolidation. Security Software & Systems in the specialist Public Sector Organisations, Enterprise & SMB markets we have experts available on our Search database for:
Pre-Sales Consultants
Service Delivery Managers
Storage Design Architects
Solution Consultants
Lead Storage Consultants
Senior Technical Consultants
Storage Implementation
Change Management
Business Process Re-Engineering
Disaster Recovery Consultants
Storage-SAN, NAS, Disaster Recovery Experts
Field Application Engineers
Managed Services Infrastructure
Experts in the design and deployment of data storage, data management, data protection and security for Data Centre consolidation, server virtualisation and all backup and recovery solutions. Various branded products on multiple operating systems. Disaster Recovery experts to design the infrastructure and storage systems and plan around this to meet ISO standards and compliance etc.
Experience of Certified Engineers in SAN and LAN and use of Backup application agents (Oracle, SQL, Exchange etc).
Enterprise backup and recovery software (EMC networker, TSM, CommVault, BackupExec, CA Enterprise Backup ArcServe etc).
Mid-range or high-end storage or SAN deployment in a multiplatform environment
High-End Secure Storage:
In design and deployment of SUN & EMC, VMWare solutions, iSCSI, SAN design and configuration skills; Brocade, McData, Cisco, Juniper, F5, A10 Infrastructure etc.
Mid-range storage:
Design and deployment of backup and recovery solutions. Network Administration using Symantec Backup or other enterprise backup and recovery software on multiple operating systems.
Linux or Windows
IBM
HP
EMC/Vm Ware
Hitachi Data Systems in Enterprise Storage
Overland Storage
RAID
Solutions Business and iSCSI
Storage ASICS
Anti-Virus, Network Intelligence, Security
Fibre Channel & FC Interoperability
Full DR and Business Continuity Management Solutions
To list just a few.
Hard Drives and Digital Storage:
With the explosion of 4G, Wifi and Office Desktop Storage and the Home Entertainment world demanding more and more storage and memory, Hi-Calibre has experts specialising in a range of these back up products and solutions such as:-
Silicon Drives
Hard Drives
Solid State Storage
Flash Memory
Non-Memory products
Controller-based products
Smart Card IC's
Flash Microcontrollers
Embedded Systems
and many more….