Training Professionals, UK, EMEA & Global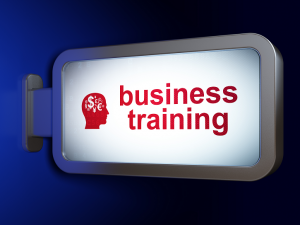 Hi-Calibre has been specialising in Recruiting Training Professionals within the IT, Software & Telecoms Industry for many Global Leaders in Innovation and have been tasked with finding the best Talent to "make a difference" to the Training & Development Team or create one from Scratch to become a major asset to the business. This includes driving the business at 'C' Level or as a Director, Senior Management or Training Experts to run as a Profit and Loss Centre to create new revenue streams or increase existing lines of business. Ensure that the customers or target audience are well versed in the subject matter to maximise performance for the customers, stakeholders and increase customer satisfaction to meet the business objectives and growth or efficiencies across the UK, EMEA & Globally.
Training Managers & Trainers: First class IT & Software training ability, software development Training and Education from Global Vendors to major Corporate backgrounds. Knowledge of various IT systems, Software, E-Commerce, Networking, Complex software integration & systems management. Excellent on-boarding communication and presentation skills, "Train the Trainer" trained and expertise of engaging with large audiences to specialist 1-1 groups.
Training Project Managers: Training & Education Project Managers who have the expertise to create a plan and roll out major Corporate Training Programmes across the UK and Globally. Covering:
New product launches
Technical software changes
New Web Services
Java or .Net integration
Business Transformation & IT BPM, BPR etc
New Consulting Programmes
Also Sales and VAR Trainers for leading edge software and Data Centre Services with Technical expertise and leadership together with business acumen.
And many other areas of expertise – just ask us…
"Train the Trainer" Trained
Cloud and IT Services
SaaS, E-marketing, E-Commerce, M-Commerce- Mobile Device Management
Microsoft Certified Experts: MCTS, MCITP, MOS, MCSE, MCA, MCPD, Microsoft Dynamics, CRM & AX. Sharepoint, NAV etc.
Business Intelligence and Analytics
Database, Security & Storage: EMC, VMWare, Virtualisation, SNIA, etc.
Security: RSA, Symantec, Verisign: CISSP, CEH, Cybercrime, Forensics, Software Security, Management, Audit, Legal, e-GRC, GCFS, GCIA, GCUX, GSSP- Java, GSSP-.Net
SAP, Sybase, Oracle, SQL Server, CA-Ingres and most RDBMS & Big Data Services
Software Trainers: CRM, E-Commerce, Salesforce.com, and others
Java, .Net, C/C# – Most Web Services & Transaction Processing
Object Oriented Analysis and Design, OOP, Hadoop etc.
Technical Products or Generic Training Programmes, Agile, SCRUM & other Methodologies
Datacentre and IT Infrastructure
LAN, WAN, Internet and Web Services
CISCO, CCNA, CCNP Certified, most accreditations covered
Telecomms, Mobile Networks, Unified Comms and Mobile, OOS, BSS
Sales and Marketing Trainers- Channel and Alliances
Various Hardware and Systems Product Training Trainers
Business Operations and Compliance