Banking and Financial Markets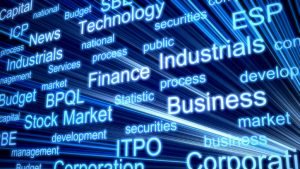 Hi-Calibre are proud to have been working in the specialist Financial markets and have worked with some of the best Global leading Organisations in this field.
Our team has been specialising in the Executive, Finance and the FINTECH IT Marketplace and have an excellent proven track record in these markets. Our strength is our knowledge to understand your business and profile the best professionals who are going to add value to the business, help make the difference to the team and meet the business goals and strategic objectives.
We have been specialising in experts in Financial Services & Control, Risk Management, covering Strategic Risk Management, Risk Models Management, Credit Risk Management, Risk Measurement Management, and Operational Risk. Also Investment Risk Management, Risk Portfolio Management, Fraud Strategy etc. working for many Global financial organisations. Our experts have been developing their expertise through many changes over many years from FCA to FS Register Governance, Regulation and Compliance experience covering implementation experience to BASEL III, (Liquidity/Capital Impacts), SOX 404 and strategic implementation and policy management. Many of these Professionals also have an Audit Firm background to draw on and ensure best practice and minimise operational risk etc. Also compliance with Data life cycle management.
Our expertise covers providing 'C' Level Senior Managers, Programme Managers, Project Managers, Consultants and Analysts for the following:
Retail and Wholesale Banking
Investment Management
(Qualitative Systems and Controls)
(Qualitative Standards)
Liquidity
Global Securities
Investment Research
Various Asset Classes
Equity and Capital Markets
Pension Funds
Asset Management and Applications
Insurance and Reinsurance
Actuaries
Credit Ratings
Fixed Income
Mortgage Operations
Credit Card Risk
Money Laundering and Fraud
Risk Analysis & Management
Many of our Experts have a good mix of IT, Security and Finance and are Prince 2, Six Sigma, Green and Black Belt level. They have worked in complex matrix Global organisations with on-shore and off-shore models for development of and integration of Compliance software into business applications using Agile and Waterfall etc. They understand the risk and urgency of new regulations for the business units across EMEA and Globally to ensure compliance with new Governance etc.
Hi-Calibre has developed excellent knowledge of the business needs and requirements. Specialist areas include highly experienced Directors and Managers with extensive expertise in a range of spheres including:
Financial Data Markets
Insurance Ratings
Acquisitions and Mergers
Risk Management and Solutions
Enterprise Risk Management
IP Licensing
Operational Managers
Product Development Managers
Financial Modelling Managers
Actuaries
The professionals offer a wide range of specialist expertise across credit risk analysis, financial market consulting, econometrics etc. Implementation of Basel III, Solvency II etc. Good exposure to Economic Trends. Capital Markets, Investment Banks, Financial Modelling and Risk models such as RMS, AIR, EQECAT, ILS Structuring Insurance-linked securities etc.
Foreign Currency Markets
Hi-Calibre has gained excellent experience in the Foreign Exchange Currency Solutions market place. We have developed expertise in Recruiting from Financial Exchange Advisors and Consultants, Risk Managers to Sales Executives and Operations in World Currency for saving large corporates money and improving the bottom line.
Utilities, Gas & Energy Commodities
Hi-Calibre has developed excellent knowledge of the right mix of skills required and how to find and screen the Top Experts in this growing marketplace.
Working across the Specialist Industry, we offer a wide range of experts from Senior Managers to Financial Management, Online Billing and Customer Web Services etc. Project Managers, BA's to IT Solution Architects to deliver the right solution Applications for your business.