Legal Counsel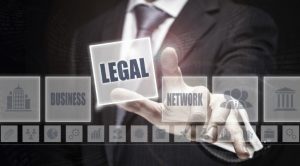 The Hi-Calibre team have a specialist division for the recruitment of in-house Legal Counsel for IT Companies, Banks, Financial Institutions, Oil and Gas, Energy Corporates and other high profile organisations. These range from the in-house Departments of FG500 Global Leaders to Companies looking to set up a Legal Department and recruit their first in-house Legal Counsel.
We focus on searching from our own Database of Lawyers and in-house Counsel with expertise from Director level to Legal Assistant level with two plus years of expertise.
Roles covered include:
• In-house Legal Counsel
• Corporate Counsel
• Senior Counsel
• Legal Directors
• Head of Legal
• General Counsel
• Deputy General Counsel
Working as in-house legal counsel is very different to working in private practice. It takes a certain type of person, often with very specific skills. The emphasis is often on giving quick, pragmatic and commercial advice which supports the aims of the business. Not all Lawyers have "the business comes first" mindset and are able to do this in a way that meets the demands of the Corporate world.
We have considerable experience of finding the right people for the right challenge. We take the time to gain a thorough understanding of the skills and attributes you are looking for as well as the culture of your organisation. We take the time to understand the specifics of your business and how the role will support it. This consultative approach means that we can consistently and successfully find the right Legal experts for you and add value to your business and ensure Compliance etc and best practice.
We take a long term view of our relationship with our clients and all our business is treated with the upmost confidentiality.
If you are looking to recruit or wish to have a discussion about your career, then please contact us today.