Big Data & Data Management, BI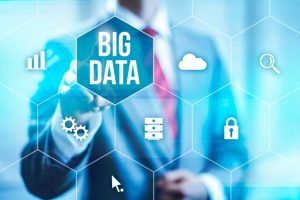 The Hi-Calibre Team has worked closely with Global Leaders & Mid-Size Companies providing Data Management & BI Solutions across the Business in a wide range of Vertical Markets.
We have gained an extensive background in recruitment and providing first class Consultants and Experts in a wide sphere of Data & Document Management. Covering Data Capture, Workflow, BPM, Secure Data Warehousing, Storage & Archiving. CRM, EAI, ETL and Big Data services for Private and Public Sector Governance.
Data Management & BI experts with a range of Big Data Technical & Commercial skills in a wide range of applications from Master Data Management, BI for Financials & Data Analytics. Data Analysis of Data Lakes as well as many leading brands of application BI & Data Tools for on-premise, SaaS or Cloud based. Our clients have a solution approach, as do we, covering Digital Transformation for ERP, Supply Chain, SCM etc. for multi-channel sales transactions & customer insight etc. Covering systems integration API's for best practice of UK, EMEA or Global roll out. Security Cleared Experts for Public Sector projects and best practice. Certified ITIL Specialists for Service Delivery and Global Projects. Also covering specific compliance for GDPR & Industries, like Financial, Energy, Water, Utilities regulations, EU Policy and more. Agile & SAFe qualified with Dev Ops.
Experts available for a strategic or technical career challenge or Contract resourcing:
Data Architects & Experts developing both HLD and LLD
Amazon Web Services, MS Azure
Data modelling, database design, data analytics and data reporting for BI Experts
Certified & with extensive experience of the following technologies:
Oracle 11g+
MongoDB
NoSQL database technology
Data analytics, various tools
Hadoop, ELK,
SAP HANA
Exploratory analysis or implementation of data visualization solutions with:
Qlikview, Tableau, Looker, Power BI, etc.
Google BigQuery, Amazon Redshift, Snowflake & much more
Pentaho, Horton Works
Specific development expertise in Python, R, Scala, Talend & other specific languages
Agile & SAFe methodologies, RTE & Coaches.