Contract Recruitment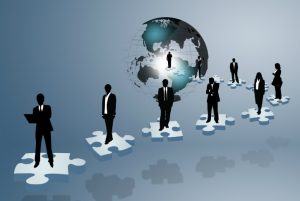 Looking for Contract or Interim Experts?
With today's ever-increasing business and IT challenges, you may need access to high quality, hit the ground running, Contract talent.
Hi-Calibre are here to help now.
The Hi-Calibre Team brings over 30 year's expertise in Contract & Interim Delivery in IT & Technologies to draw on and has worked with Global Leaders in many diverse fields and sectors, providing our clients with top talent.
This includes Government & Public Sector experience with Security Cleared Experts.Hi-Calibre offer high level Recruitment Search and Selection Services, covering the full lifecycle, from taking the brief and writing the Job Specification/Profile needed to search through our up-to-date Global Database & Network. We brief and pre-screen the candidates through the whole recruitment lifecycle with our Clients and work in partnership with the candidates and our Client to ensure the best business and recruitment outcome to deliver to your needs. Our "right the first time" approach will save you time and money by using our experience, skills, and our database of candidates to select from. These experts are available on short notice to provide you with a win-win seamless resource solution.
Whatever skill set / position you are looking to recruit – we have the expert for it!
Interim Management Experts
Full Time "Professional Day" Contracts
Fixed Term Contracts for Project resourcing or Maternity Cover
Freelance / Consultants and Contractors
Hi-Calibre have a deep understanding of the Contract world and are fully conversant with the challenges of IR35 and are proud to have delivered the best Contractors at speed solving our clients' problems.
We appreciate how busy you are so please just email us with the word "RECRUIT" and your tel. no. and we will call you asap to discuss your plans.
We look forward to working with you for our mutual success.