Financial & HR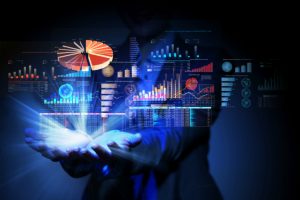 To provide visibility and support to the Business Operations, strong Financial Management is key.
Hi-Calibre Finance have been providing this talent for decades now and can assist you. We offer extensive knowledge of Financial experts from CFO to Global Financial Controllers and the team to run the business and give Financial and Business Visibility of Market share and Global consolidation with US GAAP etc.
CFO to Financial Controllers / Directors: Experienced Senior Financial management. European, USA, International and UK based candidates covering US GAAP & Global Consolidation. Setting up & managing "best practice" Policies and Governance including Shared Service Centres for UK & EMEA.
Qualified Accountants such as CIMA or ACCA or ACA
Management Accountants, Accounts Managers & Assistants: Competent Accounts Personnel with proven track records in various major blue chip companies, mid-size organisations & financial shared service centres for EMEA with various qualifications including CIMA, ACCA, IFRS, Compliance etc.
Financial Analysts/Project Managers: Qualified accounting professionals experienced in Accounting & ERP Applications such as Oracle Financials, SAP, Sage, JD Edwards, SUN, Readsoft, Redwood and many more integrating with various applications for Financial Planning & Analysis. Providing visibility Reporting, Cost Accounting & Reduction, ROI for most vertical markets, various Applications and Procurement to Payment Solutions, P2P etc.
Revenue Recognition Accountants/Managers: International Revenue Recognition background working for Global organizations or Consulting Practices, such as "Big 4" KPMG, Anderson, Price Waterhouse, Deloitte, Ernst & Young. Working commercially at 'C' Level with the Sales and Marketing teams and Contracts Departments to SOP 98.9 or SOP 97-2 and Software Revenue Recognition etc. UK, Local or US GAAP, IFRS experience. Processing of Revenue entities in EMEA Oracle or Accounting system in local rules.
EMEA Credit Control: Specialist Credit Control Experts, Team Leaders and Managers of all levels and regions.
Purchase & Sales Ledgers: A vast selection of experienced Accounting Experts, ranging from Clerks and Administrators to Supervisors and Managers with UK & European experience and languages for an EMEA remit.
Payroll: Accounts professionals ranging from Payroll Managers to Payroll Administrators and Assistants to management level, using various Payroll packages with Tax, Pension, Cost Management & Control etc. expertise.
EMEA Expenses Consolidation: A selection of experienced and conscientious Expenses personnel to ensure Employee expenses are controlled and expedited quickly and efficiently using various expense management applications, Concur, American Express etc.
Human Resources / Human Capital Management / RPO
For most growing businesses, balancing the needs of the organisation with the needs of its people is a key challenge. Balancing the need for compliance in a fast growth organisation with the need to remain competitive in a dynamic fast growth company environment is imperative to success.
Highly experienced HR Professionals with Senior, Board Level experience and Vision to add value to the business and move it forward with the Senior Management team in a Global, European or UK remit. European Languages & based in UK or across EMEA as required. CIPD, CLDP, MSc, MBA, NLP Practioners etc.
HR / VP Directors: HR Managers, UK or EMEA: Experienced in a range of vertical businesses and expert in adding value to the Senior Management team in terms of leadership, HR, Business Intelligence, and Workforce Optimsation experts, Employment Law, Recruitment, Compliance with Legislation on Health & Safety, Disciplinary etc. Governing strategic growth plans, team building, empowerment, outsourcing services etc.
HR Training & Development: Highly experienced specialists in talent Development & Retention across UK, Europe or Global to maximise performance and create & roll out "best practice" policies and projects. Covering most disciplines including HR Application Roll Out and creating a Global Education Programme to deliver new applications as well as Performance Management, KPIs, PIPs etc.
HR Consultants / Business Partners: Experts in HR "best practice", Recruitment Policy, Staff Development, Advising Management on best policy in the everyday working environment to running ad hoc projects & roll out across multi-sites and countries.
HR Analysts/ Project Managers: HR/IT Professionals with extensive experience in HR Databases and development of these to maximise support to the business & ensure that the Business needs are represented in the HR software applications and workflow securely. Experts to gather requirements & to address the functionality and any technical integration required across a range of platforms. Covering Global Leaders & mid-size organisations using Workday, SAP SuccessFactors, Oracle, PeopleSoft, Ultimate Software, Ceridian, SAP, HR & Payroll, other tools and e-learning applications included.
Project Managing and leading Teams in Hiring and Retaining Top Talent in HR & other Business Operations, managing Workflow for Secure Applications for Global & Local EMEA Workforce Management & Personnel Record Management.
HR Compensation & Benefits: Experienced Managers in Flexible Benefits in multi billion $/£/€ Corporates, devising "best practice" and salary remuneration, rewards strategy, including complex commission structures and cafeteria benefits, taxation, pensions & local compliance on a Global / EMEA or UK basis.
HR Assistants: Strong HR experience in most areas of HR Policies, Recruitment, Employment Law and Administration of all levels.
RPO: Company fast growth is an exciting time but also extremely time consuming. We provide Management Teams to hire specialist resources for HR, IT, Finance & Business Operations for specialists to get it "right first time". This covers Hi-Calibre's Services to add value and save your Line Managers time and money. You can outsource your Recruitment to the Hi-Calibre Team to source Top Talent for your business across the various departments needed as a Solution Provider for your Global & Local EMEA workforce from Senior Executive to mid-level contributors.
Hi-Calibre will provide an Innovative highly experienced Team to lead Recruitment & Hiring Programmes across a range of Executive, IT, Financial & Commercial disciplines to add talent to grow your business from VP Level across all departments for the UK and EMEA. Our team have over 30 years experience in Recruitment and Talent Acquisition to bring Value to your Team. We can offer as little or as many services as you need to compliment your HR & Business team. Taking Executive Briefs, writing Job Specifications, and Ideal Profiling to Source new Talent and via our RPO Service, carry out internal interviews and performance management coaching and development for internal restructuring.