E Commerce & M Commerce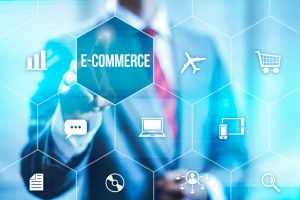 eCommerce & mCommerce Services have been through a massive transformation over the last 15+ years. The Hi-Calibre team have developed their expertise to change with the Technologies such as Java, PHP, Symfony, .Net, Ruby on Rails etc.
Systems analysis to the leading edge marketing data analytics required for business intelligence and customer loyalty. We can select the expertise to make all this possible & run efficiently for full project life cycles & add value to your business & growth plans.
eCommerce, Digital Platforms, Click & Collect Include:
Teradata/ eCircle
Emailvision, SmartFocus
Magento, Hybris
Emarsys & others
Our Expertise to prescreen Marketing Professionals of eMarketing & Digital Marketing Solutions includes:
Brand Management
Integrated Marketing Cloud
Marketing Operations
Campaign Management
Digital Messaging, Social Media
Marketing Analytics/ BI Reporting
eDeliverability
Multi-Channel optimisation from online eTail to Supply Chain Logistics
Click & Collect, multi-channel experts.
Marketing & Operations Experts covering:
The Customer Experience- 360 Degrees
Marketing Promotions & Tools
Customer Loyalty & Insight
Analysis & Reporting
Operational SCM Workflow
Site Management, UX Designers
Catalog Management
Product Browsers
mCommerce, BOYD
iPhone Optimisation, Apple App Integration
Shipping & Logistics
Payment Options, PayPal, Visa, etc.
Customer Service & Customer Support
Customer Profiling & Order Management
Training & Development
More than Marketing 360 Degrees Experts, offering from Marketing & Business Growth, online Multi-Channel Marketing Management to Technical Consultants to creative Marketing Campaign Directors.
Data Management Includes:
Big Data, Data Warehousing, Hadoop, ETL, BI, Data Analytics & Reporting, SAP, Oracle, Ariba, Micros and many other software platforms to enhance the business.