UK & Global Recruitment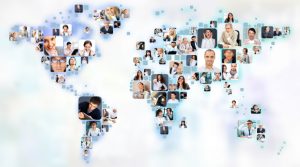 Strategic Plans and Business growth, brings new challenges to open new offices in new Countries and Regions covering new languages, laws, culture and entities for contracts for Business and Employment Laws. This growth can bring tough recruiting challenges.
International Organisations have been relying on our Global reach and pre-screening services for providing high quality, highly skilled professionals to work with them in delivering on their plans.
Hi-Calibre are here to assist you to use our decades of experience in building these new teams to cover Sales, Marketing, Financial and your Business Operations needs. We identify the best local experts for you to select from and to ensure success in your expansion.
Don't take our word for it – see some International References from our happy clients and candidates below;
Rodolphe, International Professional Services Manager in Digital Business, Western Europe
"Hi-Calibre took a great deal of time to understand us, our positioning and drivers and the personality types that would suit the company and our market. I always found Hi-Calibre very proactive, diligent and willing to go that extra mile to ensure a successful recruitment campaign. They are efficient and think "outside the box" focusing on providing a short list of quality candidates. The Hi-Calibre team have been a pleasure to work with and I would recommend them to other organisations with similar recruitment challenges."
Salam, Manager, Support Lead, Dubai
"I've dealt with a number of recruitment agencies, Hi-Calibre does not follow the same model; they'll make sure you understand the job's expectations, speak to you thoroughly over who you are, and fill in the gaps between you and the employer, simply, incredible people!"
Frédéric – Engagement Manager, Professional Services (France) – Marketing Applications Organisation
"As your successful candidate started this morning within our PS team, I would take this opportunity to express my gratitude for your excellent work to find the right candidate."
Joseph, Country Manager – Software & Professional Services
"In establishing and recruiting a team for a new UK operation it was essential for me to find a recruitment organisation that was professional, diligent in its candidate evaluation and with the ability to fully understand my business, the roles on offer and our recruitment process. The team at Hi-Calibre certainly lived up to its name and provided me with a very professional, responsive service which delivered candidates of the highest calibre who were very well matched to each of the opportunities we were recruiting for. As a result we selected and appointed a number of candidates proposed by Hi-Calibre who have become key assets within our operational team and I thoroughly recommend Hi-Calibre as a source for IT professionals of the highest standard where Hi-Calibre can and will become your "trusted advisor" in all recruitment matters."