Sales Recruitment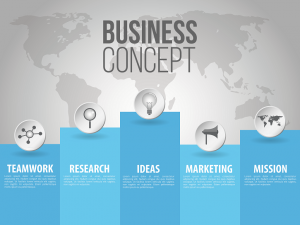 Sales Managers
Responsibility for direct and indirect internal and external teams, Channel Management, annual budgets and sales targets with motivation of teams to OEM Partners "Big 4 SIS", VARs, Create the Sales and Business Plan, target the accounts and execute the prospecting, creating the value proposition with marketing etc. Man-management of Sales Teams and Territory, Setting targets, team building, recruitment, training and development to exceed targets and move the business forward – all verticals across EMEA or Global Remit.
Alliance/Partner Managers
High level Alliance/Partner Managers to develop existing relationships or create and develop new relationships. Excellent ambassadors for your business to build profitable strong relationships with a range of Partners such as the "Big 4" Tier 2&3 System Integrators, Independent Software Vendors, ISV's, VAR's and other Service Providers and "Managed Services" organisations to help drive your business forward as the preferred Partner and choice.
Sales Executives/Account Directors
Proven track record, gaining new accounts and maintaining continuing success with established Blue Chip and Major Accounts in selling product, service and IT solutions in Cloud Information Technology, Infrastructure, Networking, Security, Storage, Datawarehousing, Business Intelliegence, Anti-Virus, DR, Telecoms into Government, Finance, Retail and most market sectors.
Sales, Business Development/Key Accounts/ GAM
Proven track record, gaining new accounts for FG500, FTSE 1000 or the SME marketplace. Maintaining continuing success with established Blue Chip and Major Accounts in selling Cloud Information Technology and Telecoms Software, CRM, Business Intelligence, Document Management, EAI, Networking, Storage, Electronics, to a wide range of vertical markets such as FMCG, Control and Instrumentation, Financial Services, Telecoms, Retail, Public Sector and most vertical markets.
Presales Consultants/Sales Engineers- UK/EMEA
Confident Consultants with a strong presales background in a range of Cloud, Systems, Software, ERP and many Business Solutions across a wide range of technologies. Used to working with prospects to understand and document business issues, processes, create compelling presentations and demonstrations and contribute to the attainment of corporate revenue objectives. Excellent interpersonal skills and adept at managing multiple projects and priorities. Good hybrid business and technical experience to support the full Sales Development Life Cycle.
Internal Sales
Confident, outgoing individuals with experience in pressurised telesales environment including IT Solutions, Cloud, SaaS Security systems, mCommerce and most Networking, Anti-Virus, Storage, hardware and software and all product areas. Competent Inside Sales Executives to develop new business and Account Manage, nurturing relationships up to close and after sales service. Direct & Channel experts.
Sales Administrator/Business Support/Pricing Analysts
Excellent support and administration skills for sales team, order processing, collection and input of on CRM applications, report analysis and metrics etc. for business reporting and intelligence. Business Intelligence and administration of Salesforce.com, Oracle, SAP and other applications for Sales Order Processing and European Sales Regions etc. Customer Liaison and telesales support, budgets and forecasts, Hyperion etc, E-Commerce, web maintenance and CMS content management system administration, BI reporting and data analytics.