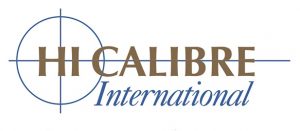 Technical Consultant/Engineer, Payment Solutions
Location: Farnborough, Hampshire
Salary: £48K-£55K base plus bonus & excellent pension & flex benefits
INTERVIEWING NOW
An excellent opportunity for a Payments Implementation Consultant or Integration Specialist who is aspiring to a career in Professional Services within the Payments Industry. This will include working with the Senior Technical Consultants to arrange the implementation set up and testing needs etc and associated advice needs for Accreditation, Configuration & gateway transactions etc. for various on and off-line Clients, Merchants & Acquirers. This will include training on the various end to end solutions to be implemented and integrated to the Clients applications on the wider Customer needs for retail & etail interaction solutions & security that are needed, PSD2, SCA etc.
The role involves technical hands-on configuration and testing of all Multichannel Payments solutions utilising numerous customer interaction devices (e.g. POS, PED, Internet Shopping and iOS Mobile Android etc.) through to managing the transmittal to an Acquirer and/or API scheme. This also involves awareness of a service platform on Unix/Linux or Windows, security measures both in terms of data and procedures to protect customers from fraud etc.
Duties include:
• Contribute to outstanding Client satisfaction acting as a point of escalation where appropriate.
• Work on successful initiation, delivery and completion of assignments acting as support to the Senior Technical Consultants and Project Managers' technical point of contact for the duration of the projects, setting up Server Build Tests on Linux and much more technical hands on skills -training will be given too but you will need to have some Linux foundations upon which to build on.
• Articulate Client's technical documentation requirements, into a functional specification and subsequent technical notes and work with Dev Ops to integrate and set up etc.
• Assist with delivery of an assignment, being main contact with the Client Team taking responsibility for assignment poss. planning, working environment for integration purposes.
• Timely and accurate recording of client interaction using appropriate systems.
• Understand to a technical level the interfaces of the products and services and discuss these with clients' Teams as well as troubleshoot and educate clients to a low level.
• Work with Test and Production on pre-build for the portfolio of gateway projects.
• Performing EMV accreditations with internal teams as well as 3rd parties.
• Ownership of technical relationship through the project lifecycle.
Ideal Profile:
• The role could suit a PEDs Implementation Engineer or Unix Platform eCommerce Engineer looking for their 2nd career move to work in a Professional Services environment with more complex solutions.
• Educated to technical degree level, MSc or with equivalent experience.
• Customer Service approach and project set up experience of working back office and some customer interaction experience.
• Self-motivated and enthusiastic to learn from a software vendor point of view, work with Development & Product Management as well as the Technical Consultants & Infrastructure Service Providing Managers.
• Analytical thinking with attention to detail with Commercial acumen.
• Looking to grow into a more Customer-facing role with good written and verbal communication skills, including formal presentations and white boarding.
• Good knowledge of the Payment Card Industry.
• Client facing experience in an implementation environment.
• Knowledge of the payment solutions and their commercial application.
• Knowledge and experience of the Payment Card Industry Security Standards, PCI DSS,
PSD 2, 3D Security, new SCA rules and Smart Spy tools or other etc.
• Experience of EMV specifications.
• Good knowledge of the European Payment Providers.
• Experience within a Consultancy practice or possible payments companies Visa, Worldpay, Wirecard, Paypal, Verifone, Gemalto, Ingenico, ACI, Mastercard or Diners Club International etc. Knowledge of payment keys or encryption.
This is an exciting Technical opportunity not to be missed please contact us to discuss this challenge further.