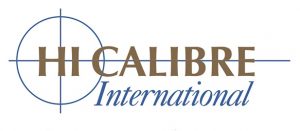 Position:       Solution Architect
Location:      Farnborough, Hampshire + Some Flexible Remote Working
Salary:           £65K Basic, neg Plus Bonus & Excellent Benefits
URGENT INTERVIEWING NOW
We are seeking a Solution Architect to join this Global Leader in leading edge on-line software applications, to assist with this exciting opportunity of transformation to AWS Cloud and Data Migration in a safe and secure way.
The Solution Architect will work with the other Architects and Software Java Architects to create the design and artefacts for the Platform as a Service for the Development Team and Cloud, working with a Cloud specialist. You will work collaboratively with the various non-functional Teams and 3rd Party Suppliers and Partners to ensure that the transformation from a Web Server development environment like JBOSS or Websphere to AWS Cloud is stable,  scaleable and secure. The Solution Architect will input to the architecture and Roadmap for the new robust architecture on AWS, SaaS and Architecture journey to virtualise on VMWare before moving to a secure Cloud Platform.
Ideal Profile – below is a "wish list" so please contact us to discuss further:
Experience as a Solutions Architect with some Java Spring Boot for Containerisation, Micro Services with High Level Design (HLD) working with REST, Docker or similar, possibly from IBM WebSphere etc.
Excellent track record of delivering on various scalable Cloud Apps and new platforms for business use in Multi-channel solutions or payment secure gateway solutions.
Experience in working in Agile with various Teams.
A mix of some of the following expertise would be ideal: Enterprise web services on SaaS, Cloud IaaS, PaaS, Visio, Creating Artefacts etc.
Knowledge of 2+ of the following (wish list): PaaS, VMWare, IaaS, Redhat OpenShift, Docker, Containerisation, Tokenization, Vocalink, Gemalto payment gateway etc.
Some background in working for a Software House or Payment Solution Provider or with development or DevOps environment, ReST, SOA, elasticity etc.
Some experience in 1 or 2 of these technologies: Redhat OpenShift, F5, Load Balancing etc, ESX etc, Open API, OData, MuleSoft, Apache Camel or similar.
Degree or MSc, i.e. BSc. IT, Software, Systems etc.
An exceptional opportunity and challenge awaits this Solutions Architect with a great working environment and leading-edge technologies as part of a team with a "work hard, play hard" approach to business.
Benefits
A competitive salary with excellent benefits including, private healthcare, generous pension scheme, company/personal performance bonus, flexible remote working as well as many more great employee benefits, 5 weeks holiday and excellent opportunities for growth and development.