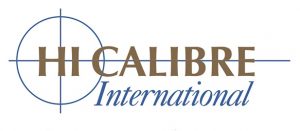 Senior DBA, Oracle/ Postgres
Location: Remote Working Tristate Area
Salary: $100,000 – £135,000 basic plus bonus and bens
URGENT- INTERVIEWING NOW
An excellent opportunity to join this fast growth Consulting Practice and help to make a difference in delivering the Customers Projects as a Senior DBA.
You will assist with the Enterprise work needed for migration to the cloud, successfully moving some of the largest applications and database workloads to private and public cloud platforms. As part of the Global Team, we are looking to expand the Services and Team in the Oracle PostgreSQL DBA team.
We are looking for a highly competent database professional with extensive consulting and production support experience. We are looking for self-motivation and strong expertise in both technical hands-on needs and an understanding of business process and operations.
Responsibilities:
Responsible for understanding operational requirements including hardware, architecting, configuring, integrating, and maintaining mission-critical Production PostgreSQL databases.
Manager all PostgreSQL backup, recovery, PITR replication.
Experience on supported tools like Pgbadger, PGadmin, Pgpool, Pgbouncer.
Clusters and upgrading/migrating various PostgreSQL database version on various platforms including Cloud and On-premises.
Database administration and tuning of PostgreSQL databases on Open source/enterprise platform like EDB.
Cluster and database automation using Ansible, terraform or equivalent tools.
Provide technical guidance for planning, design, development, integration, and testing of PostgreSQL production systems/databases.
Support several Open-Source technologies including PostgreSQL, MySQL, or MongoDB. • Install, configure, upgrade and patching for Postgres and other open-source databases. • Contribute to improving and creating DBA policies, procedures, and standards. • Experience with Database Migration tools like AWS SCT/DMS or Ora2pg.
Experience with Database Migration tools like GCP/Azure DMS.
Plan, develop and implement processes and procedures for database backup and recovery.
Ideal Profile and Skills needed:
15 plus years of core DBA experience.
Experience with multiple relational databases including PostgreSQL.
Deep knowledge of PostgreSQL and Oracle Internals.
Automation using Ansible or similar tool is preferred.
Bachelor's in computer science or Engineering, or equivalent experience.
A deep understanding of data replication with experience in at least one replication technology.
Excellent problem-solving skills.
Experience coding in shell and Python is must.
Knowledge of DevOps CI/CD tools like Jenkins, AWS Code deploy good to have.
Knowledge of Postgres on EDB or AWS RDS/Aurora or other cloud platform
The above is a "wish list" and there will be plenty of opportunity to learn new skills and contribute to the Team and Customers needs and grow with the business.
Contact us now on: pauline@hi-calibre.co.uk