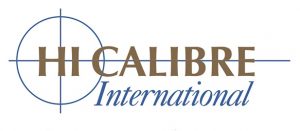 Senior Account Manager, Digital Marketing
Home based, Berkshire
£45K basic, £65K OTE plus excellent bens
URGENT – INTERVIEWING NOW
An exceptional opportunity to join this Global leading B2B technology Marketing Agency where insight comes alive. A winning B2B agency having achieved year-on-year growth through onboarding global accounts and are now expanding the team.
You will be responsible for 20-30 of the small to mid-size Accounts and be responsible for their development and growth plans.
This is an ideal role for an experienced Account Manager with an eCommerce B2B Digital SaaS background, targeting and profiling B2C market share. Some marketing Agency background is ideal.
If you are looking for the next step in your career with a desire to work with a fast-paced growing team delivering innovative, integrated global campaigns and customer guidance and satisfaction, this is ideal for you.
The role will be working with some of the Business's UK & International Brands and helping them to develop ROI based marketing programmes aimed at FMCG (SMB) direct and creating the value for them utilising all of the marketing digital disciplines for brand development and increased market share.
You will have a demonstrable understanding in SaaS and be able to engage with senior marketing professionals and analytics like Google etc. in the areas of digital marketing, ABM,  creative concepting and social media marketing. A particular interest in understanding and developing the MarTech stack would be helpful.
Ideally, you will have 5+ years experience of managing a Client Portfolio of 20+ Accounts and be confident to drive and support them to foster and grow existing relationships and develop new ones.  A second European language would be helpful.
To find out more, please email me on : pauline@hi-calibre.co.uk