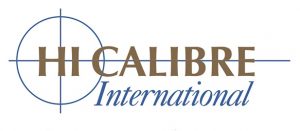 URGENT – INTERVIEWING NOW
Based Berkshire
c£40K basic plus uncapped OTE plus car allowance
We have an exciting career opportunity for an experienced Sales Account Manager who has good experience in a mix of new business and customer success account management.  It is a direct sales role for SaaS in the UK/Europe and then Partner Sales for a Global sales model.  You will need good knowledge of software workflow for business process management and ideally of the supply chain process in ERP and Sales Order Processing etc.
Responsibilities will include:
You will be responsible for working closely with your Clients either by site visiting or telephone or Webinars etc. to identify their needs and business development to generate new revenue.
Working closely with the development team to ensure clear scoping for customer needs and keeping them updated etc.
Input your ideas for new business and markets, working closely with Marketing to assist them with this program. Talk with customers to help improve customer satisfaction and their needs.
Carry out New Business demos and illustrate a knowledge base to answer questions on new products and services etc.
Ideal Profile:
You will have a proven track record in good Account Management and growing your customer new logo base as well as business development to grow revenue in existing accounts.
You will be able to talk about the values you have brought to your current or previous role and enjoy nurturing your Client base as well as driving new business sales and exceeding your Targets.
3+ years Good Software Sales experience with good business process management knowledge, like CRM or ERP, Supply Chain Management in SaaS & Mobile Apps ideal, B2B only.
Experience of direct sales into the UK/European markets would be good and a 2nd language such as French or German would be an advantage but not essential.
A great Team & Company are waiting for you.
Please email now to …pauline@hi-calibre.co.uk