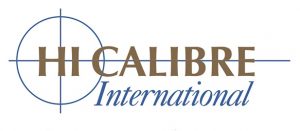 QA/Java Test Engineer
Salary: c £42,000 – £45,000 & Benefits
Based: Berkshire
An exceptional opportunity to help set up new processes with the Development Team & Support in this expanding Software Solutions Global Company.  You will be working on new and existing Java & .Net On-line & Mobile Business Applications including B2B eCommerce & Digital Services for Delivery and Authorisation etc. in an ERP or Sales Order Processing business.
The Software Test Engineer will be involved in writing Manual & Automated Test scripts with the Developers in Javascript with a mix of automated Testing using Automated tools. Experience of these such as Selenium Web driver or Jenkins etc would be ideal. The Test Engineer will ideally need to have a good mix of manual and automated testing to be successful in this role and have a proactive contributing approach.
Key Responsibilities:
Representing Testing activities with the Delivery Team to ensure issues and Risks have been identified and resolved before "go live"
Help and advise the Development & Delivery team on validating functionality etc. for full SDLC and set up QA processes for large scale application roll out.
Conduct testing within the team, testing manually, writing Java, Javascript or MS .Net scripts for testing and then using automated testing tools and frameworks throughout the different stages of testing etc.
Produce reports on the testing progress and activities carried out, issues etc. including of the following:
Smoke Testing
System Testing
Functional Testing
User Acceptance Testing
Regression Testing
Integration Testing
Load / Performance Testing
Ideal Profile:
A strong understanding in the use of Jira bug tracking software.
A strong understanding of software development/testing techniques and processes
Good understanding of FTP, SQL, XML, Java and web development techniques.
Understanding of Selenium and Jenkins preferred.
Essential:
BCS Foundation in software testing, or
ISTQB Foundation Level (CTFL)
This is an excellent opportunity to really help shape tomorrow's technologies and Application Excellence and be a major contributor in this expanding Global Company.