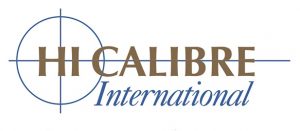 Presales Consultant, Payment Solutions
Location: Home Based: London to Midlands
Salary: c £65K-70K plus bonus & excellent pension & flex benefits
URGENT – INTERVIEWING NOW
An excellent opportunity for a Presales Payments Consultant or Integration Specialist who is focused within the Payments Industry. This will include working in a Presales Consultancy with the solution design, and the Gateway Development & Integration Team, advising on Payment Solutions for various on and off-line Clients, Merchants & Acquirers. You will be presenting on the various end to end solutions to be implemented and integrated to the Clients UK & International applications. Working on wider Payments & Customer interaction solutions & security that are needed, (you will chair the meetings) & be available for them to select their processing requirements.
The role involves Pre-Sales engagements and technical hands-on demonstrations, technical support to sales questions etc, Configuration on site and working with a Portfolio of Multichannel Payments solutions utilising numerous customer interaction devices (e.g. POS, PED, Internet Shopping and Mobile etc.) through a processing engine Gateway and transmittal to an Acquirer and/or API scheme, EMV etc. This also involves awareness of security measures both in terms of data and procedures to protect customer data, PCI DSS & ISO8583 for International regulations, compliance, PSD2 etc.
Key Responsibilities:
• Demonstrate market knowledge including current trends for secure payment gateways, card present, card not present, contactless, prepaid, Apple Pay and most of the payment systems processing.
• Understand the client's payment propositions in order to best apply them to a Client's business needs as a solution, working with Partners as needed.
• Contribute to outstanding Client satisfaction acting as a point of escalation where appropriate.
• Work on successful initiation, delivery and completion of assignments acting as a Client's Presales technical point of contact for the duration of the project and on-boarding.
• Articulate Client's requirements, into a functional specification document and subsequent technical notes for SOW for Professional Services.
• Assist with delivery of an assignment including initiating contact with the Client taking responsibility for assignment planning, working in a SOAP & REST environment for integration purposes, API etc.
• Understand to a technical level the interfaces of the products and services and discuss these with clients and prospects at a high level as well as troubleshoot and educate clients to a low level for skills.
• Work with Product Managers on pre-build for the solutions portfolio of gateway projects
• Performing WebEx and Demonstrations with internal teams as well as 3rd parties for solutions.
• Ownership of technical Customer & Partner relationship through the project Sales lifecycle.
Ideal Profile
• The role could suit a Payment Consultant or Senior Customer Pre/Post Sales Engineer looking for their career move to a higher level of customer engagement with more solutions which will become core off the shelf products, wrapped up as a solution.
• Educated to technical degree level, MSc or with equivalent experience.
• Client facing with excellent business case & technical presentation skills through to customer sign off experience.
• Self-motivated and enthusiastic to learn from a software vendor point of view, work with Development & Product Management as well as the Sales Team on Proposals, RFPs ITT's etc.
• Online shopping, eCommerce, Web Services integration & security skills etc.
• Analytical thinking with attention to detail & strong Commercial acumen.
• Experience of large International Financial Transactions, including formal presentations to 'C' level & all multi-disciplines through software vendor life cycle & PoC integration etc.
• Good knowledge of the Payment Card Industry or Secure Payment Processing in International Markets, CyberSource, ACI, Worldpay, Ingenico, Global Payments etc.
• Excellent success experience in an IT Presales environment, eCommerce, IVR, MOTO.
• Knowledge of the payment solutions and their commercial application, encryption, etc.
• Knowledge and experience of the Payment Card Industry Security Standards, PCI DSS, ISO8583 protocol PoS application systems etc., PSD2, SCA.
• Experience of FinTech: EMV, eWallet, Mobile Payments; (iPhone, Android Apps), Bitcoins, Blockchain etc.
• Experience within a Consultancy Practice or Pre & Post Sales with a customer focused approach for FinTech solutions, EFT etc.
• Possible payments companies Visa, Worldpay, Wirecard, PayPal, Freedom Pay, Mastercard, Ingenico, Diners Club, Apple Pay, Adyen etc.
This is an exciting opportunity not to be missed please contact us to discuss this opportunity asap.