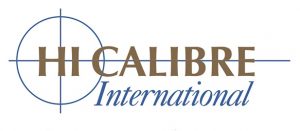 Nordic Speaking ERP Implementation Consultant/ Project Manager
Salary: to £50K plus benefits
Location: Berkshire, United Kingdom
Job Type: Full-Time
An excellent opportunity to join a well established and growing Software Application Business, supporting their UK & Nordic speaking Client base for SaaS and new Mobile apps for digital transformation to on-line services and sales order processing etc.
Ideal Profile:
You will have a good Project Implementation background including 2+ years in Implementations using your "hands on" SQL skills with a good knowledge of databases and business processes.
ERP would be an asset or any Sales Order Processing, CRM etc. and on-line services etc. including mobile App technology.  Experience of implementation for all devices in the field operation needs for deployment in various industries would be good as the Client base needs vary from Industry to Industry.
Invoicing and on-line billing experience would be good
Full Clean driving Licence
Fluent in either Swedish or Norwegian
The role is based in the UK, Berkshire area and you will travel to the Nordic regions, Sweden & Norway etc. to help Clients and the EMEA Team, poss. 1-2 times per month (when Covid allows) and stay overnight etc. for the Project needs.
UK or EU Citizen with fluent English & Swedish or Norwegian.
Unfortunately, No relocators.