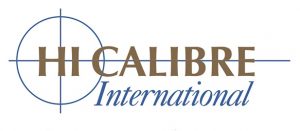 Lead Product Coach, Data
Based: Paris
Excellent salary, c 80K basic and bens
INTERVIEWING NOW TO START ASAP
An exceptional opportunity has arisen to join this rapidly expanding Trail Blazer in France for Innovation in Data, AI, Financial Digital Transformation and much more.
The Lead Product Coach is responsible for leading the adoption of LEAN or Agile for the product with all the Product Teams (members includes PO, Development, Dev Ops and Data Engineers etc.) and Client Leaders at a Product level in order to establish a common understanding across the product needs & define the Roadmap of deliverables.
The Lead Product Coach will evaluate the stability of the portfolio and respective products in order to identify opportunity for improvements around scaling LEAN or Agile and product management process and help the Client Internal teams mature their product vision, planning and delivery. This role will be accountable for working on Client Sites with leaders (poss. Customer's VP of products and Directors across the portfolio) to develop a strategy to set and achieve the processes and product goals for their respective products. The position is new to the Practice so you will know what needs to be done and lead this.
Responsibilities may include:
• Formally create, in conjunction with the product leaders, and execute against a product life cycle plan and communicate the plan to the Product Teams and the team's leader chain (up to VP).
• Provide Workshops & direction to Director+ leaders on Agile & LEAN for product processes.
• Ensure Product Teams and leaders can demonstrate their adoption of processes based on the coaching plan.
• Formally review the progress, outcomes, and observations (positive and negative) of the product coaching plan with the product leaders and the portfolio, VP's etc.
• Ensure all coaching engagements have a positive learning experience. The Lead Product Coach will be the expert of the product principles and product management techniques. As such, you will need to be involved with internal and external LEAN or Agile Teams and product management in order to stay current on best practices and strategies related to this way of working. The Lead Product Coach will need to actively participate in the thought leadership within these LEAN or Agile and Product communities and seek out opportunities to continuously improve their own skills in order to better support the products and companies.
• Participate and promote internal Community of Practices to drive a learning culture.
• Participate in external professional organizations relevant to product development and coaching for best practice etc.
• Willingness to attend and present at conferences, trade shows, or industry events, as appropriate.
• Training and Certification: The Lead Product Coach will be responsible for understanding and developing shared internal training and learning materials that apply the principles of LEAN or Agile to product life cycle. The Lead Product Coach will be responsible for the active coaching of Product Teams and leaders, facilitation and coaching of quarterly planning events, and development of product specific plans to enhance the Product Teams and leader's skills and mindset, User Stories, EPICs etc. with Product Owners etc.
• Coach leaders and teams in driving a learning culture rooted in product, LEAN, Agile and technology.
• The Lead Product Coach will work closely with Consulting partners, particularly Scrum Masters, Product Managers and Engineer Managers, to evaluate a Product Teams agile and product maturity and strategies to address gaps. The Lead Product Coach will also work closely with Directors to establish Agile and product maturity strategies for the products, coach and educate one-on-one with leaders, provide direct feedback based on observations, and be a catalyst for promoting a Product culture.
• Communicate with stakeholders to ensure that newly implemented product coaching strategies are working as planned.
• Demonstrate product level adoption by the Product Teams and leaders of the best practices and repeatable processes.
• Facilitate the definition of a product & full life cycle, backlog, risk management etc.
• Proactively provide feedback to leaders and individuals based on direct observations.
Mentor and develop other Coaches and Scrum Masters and Product Owners etc.
Ideal Profile:
• 4+ years in Agile or LEAN leadership experience.
• 8+ years Product Management experience across a variety of LEAN and Agile methodologies and frameworks.
• Leading large organizations/enterprise through LEAN and Product transformations.
• Leading Product management and learning programs for product teams in Data etc.
• Leading coaching in technology, product and business organizations.
• Agile certifications (SAFe/Scaling, Product Owner, Coaching, etc.) RTE
• LEAN, Kanban, Continuous Improvement, Process experience.
• DevOps experience (build automation, test automation, test driven development (TDD), Continuous Integration (CI), Continuous Development (CD), Infrastructure as code, etc.)
• Working with the Technical/development teams (Java/OOP. coding, scripting. SaaS infrastructure development, application development in multi-channel needs).
• Presentation level English & French.
An excellent challenge and real opportunity to make a difference in Consulting and timely Product delivery etc.