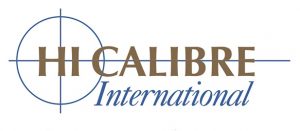 Lead / Demand Generation Executive
Salary: to £35,000
Location: Oxfordshire
URGENT INTERVIEWING NOW
An exceptional opportunity to work with one of Europe's leading Marketing Agencies, to join a successful and stable team.
Responsibilities:
• Will include researching and developing contacts with discussions around complex solution areas or propositions (phone, email, social) and developing long term relationships at many levels.
• Will involve a proactive outbound demand generation role where you are looking to engage a senior audience with a specific and relevant conversation that aligns to a solution area that our client can support with.
• You will be liaising successfully to the Director and C-level within prospect and customer businesses.
• You will have the autonomy to drive Individual management of campaign targets and alignment to client / agency expectations for the project.
• You will be a naturally Consultative Sales Person, who enjoys building rapport, defining needs and building intelligence.
• Working closely with client sales and marketing stakeholders is essential in building a long-term relationship and ensuring you are adding value through intelligence gathering from a – contact, account and market – perspective.
• You will have strong knowledge of outbound communication techniques and good General knowledge and enthusiasm for the IT world and knowledge of key vendors and technology trends is an advantage.
• An energetic, positive approach and 'can-do' attitude.
• We are seeking someone with experience of selling a product or proposition face to face or by telephone but is comfortable not closing sales but setting appointments and researching potential organisations.
• Experience of liaising successfully to Director level within prospect and customer businesses is desirable.
This is a great opportunity for a strong team player who is seeking a stable and long-term career with excellent benefits. Please contact me for more details.