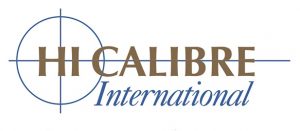 Location: Hertfordshire. Currently one day per week in the office, 4 days home based. All equipment provided.
Salary: £35,000 Negotiable plus £11,000 uncapped commission
DESCRIPTION
An excellent opportunity to join this growing Global business in based in South Hertfordshire with easy connections to the M25 and rail links. We are seeking a hybrid Inside Sales Representative to also do new Business Development who is a Fluent Dutch speaker.
The Company are at the leading edge of Communications Technology which allows secure remote working and conferencing with ease. They are growing exponentially, hence the need for additional staff. They offer very secure solutions aimed at SME's and Mid-Sized Businesses which their competitors do not.
With offices worldwide, they provide global communication solutions.
This is a role with the two aspects. The Inside Sales (50%) role is involved with, working in a team of 9, generating and following up on leads in a Consultative way and passing these on to the Partners.
The other half of the role is Business Development which will involve cold calling and generating new business. You will be targeted on the number of calls and have the freedom to close deals remotely, or pass major leads onto the Account Management team for closure.
The demand they are seeing currently is massive and they are growing.
We are seeking someone with a strong IT Sales background, or a strong interest in Technology. Full training will be provided, but Business acumen and a desire for success are essential.
You need to be a strong team player. At the moment, the work is done one day per week in the office and four days at home. This will probably change in due course.
It is a great Company who respect their employees and offer great opportunities for advancement in this exciting technological environment.