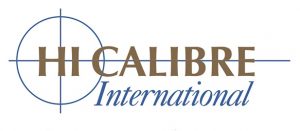 Data Product Manager
Based: Paris
Salary: Excellent Basic + Bonus & Benefits
INTERVIEWING NOW FOR JANUARY START
An exceptional opportunity to be part of this fast growth Team for a Data or AI Innovative Leader. We are seeking an experienced Technical & Commercial Product Manager with both Functional & Technical Product Management Leadership within the data side of the business needs. You will work closely with Clients on site to "Champion" the product leadership and transformation for their data and digital needs. This may include: a new data platform with analytics, BI etc. for customer profiling and insight needs or a range of others, varying with each vertical market needs and data governance etc. You will be the Product Owner and subject matter expert to work closely with the Customer's Teams in Agile or LEAN and their own Technical Product Owners, Business Analysts and next generation SaaS or Cloud etc. with Big Data Development Teams as needed.
Key Responsibilities:
You will work closely with the Business commercial needs and be responsible for the new Roadmap features and full Product Life cycle, (PLC) and Design needs with the Transformation team etc. You will create the User Stories and Epics to work with the Team to create the functionality for a range of products for the product suite needs for larger Enterprise, Tier 1 customers in Finance, Retail or other vertical markets and to support all aspects of secure digital journey needs as well as the mid-size markets and even start-up technology companies.
You will lead and manage the Agile methodology needs, daily Scrum, Sprint planning and product release dates etc. for the program of product needed to be delivered guiding them through full software application development lifecycle. Ideally, you will help to articulate the needs, working with UX Designer and architects on their Data Roadmap, poss. Micro Services for Cloud transformation or AI Platform or whatever the challenges are for the customer, understanding the tools available to them etc. Working with the Product Coach you will create new Product delivery processes, working with Customer's Technical and Business Owners and Dev Ops to ensure best practice and costing for solutions for Larger Enterprise, customer centric needs to working with smaller customers looking for simple Analytical solutions for their Retail, e-Tail, mobile or telephone commercial needs. This will cover the full customer experience in a multi-channel model, SOA, Testing and deployment with even post sales customer support for call centre services etc. and new product introduction processes as needed.
You will work closely with the business & development departments for new products & modifications to the various applications needs to define and agree changes for new products and create and manage the full Product Delivery Roadmap, agreeing budgets and timescales with various Enterprise customers in fast transaction processing.
Also, provide Guidance to the respective functional lead in the preparation of training materials and Customer Workshops & On-Boarding, Customer Success etc.
Ideal Profile:
• Experienced Product Manager or Proxy Product Owner or similar Senior BA/PO with 4 to 12 years of experience in delivering products with most of the above expertise.
• Experience of Scrum, Agile with some Product Management delivery background.
• A strong relationship builder with excellent communication skills up to Senior Director Level.
• Used to working on Customer Site and with 3rd parties.
• Must have fluent English and French to customer presentation level in both.
• Ideally have worked for a European or Global Software Consulting Practice or Company in SaaS.
• MSc in Data or BI, Analytics, BSc or similar could be good, any Agile or Scrum Certifications or Product Management Qualifications would be good.
This is an excellent opportunity to really help shape tomorrow's technologies and Data Application Excellence and be a major contributor in this exciting expanding Company.