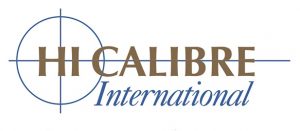 Customer Success Support, SaaS, EMEA
Salary: £33K – £35K basic plus bonus & bens
Location: Berkshire/some WFH
URGENT INTERVIEWING NOW
Due to continued expansion a new position has become available for a Customer Support Specialist/Manager to work closely with the allocated Customers & Account Management Team.  To ensure the Customers' projects and deployments are delivered to the standard and functionality expected.  You will oversee the projects and work with between the customer and development/deployment team to ensure a successful delivery of the SaaS Platform and Services.  As the 1st point of contact for any customer user issues and delegate these to the right team to then monitor through the process to customer sign off and satisfaction.  This  will deal with a variety of queries from Customers over the phone, Ticket logging systems, like Zendesk etc. Virtual meetings, Zoom or MS Teams, email & F2F as needed and be responsible for :
Helping the Account Sales Team to develop proactive best practice for customers
Delivering team efficiency and measuring performance, working to SLAs etc. for customer queries
Coordinating workloads, ensuring maximum productivity and prioritisation of service-related incidents raised.
Liaise with the deployment team and product management on Application or Product Issues etc. and feed to the Technical Team to support as needed
Developing the team's knowledge, provide support and encouragement on problem resolution.
Monthly analysis for Customer Success and issues and create proactive services to ensure customers are using the products and Platform successfully and happy with it all.
Arrange Webinars to demo the Platform to the customers on-going support and training – arrange Q&A sessions etc.
Ideal Profile:
 A proven track record and experience in a similar Customer Success role working closely with the Customers in Web or eCommerce.
Good knowledge of Excel, V look-ups etc. and Data, Databases will be an advantage for this challenge.
Working with European customers in similar role
A 2nd language like Fluent German, French, Dutch or Nordic language to support customers would be good.
Excellent experience working in a customer-focused environment.
Strong communication and sound decision-making skills.
Aspiring & engaging approach with multi-tasking expertise.
Full Driving Licence.
This is a fantastic opportunity to join a highly successful and growing International software organisation. With a work hard and play hard ethic.
Please contact samantha@hi-calibre.co.uk for more details or send your CV Now!