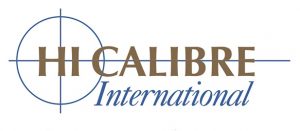 Bid Manager, Innovation
Salary: £60,000 – £70,000 Base Plus Excellent Benefits
Based: Berks
Urgent – Short-listing now
An exceptional opportunity to progress your career with this Global Leader in innovation. We are seeking a Bid Manager to work with a Team of subject matter experts in high level complex Engineering. You will work with Global Leaders in leading Bids for Solutions to win very high value Contracts and bids in the high millions area for major new larger Innovation Projects across a range of vertical markets. The Bid Manager will be responsible for managing an opportunity from qualification with Sales and New Business Management to create compelling Bid responses throughout the lifecycle, tracking through to award of the Contract and processes required including following Governance & Compliance. You will be used to creating winning strategies and aware of the Public and Private Sectors Selection and Procurement Tender Policies & Procedures. You will be used to using a CMS & Bid Tools. This is a key role to work as Bid Team Leader supporting the Business, working with the Directors, internal SMEs and engaging with Customers & internal Corporate stakeholders, Marketing, Presales, Product Management, Commercial Operations, Legal & Compliance etc. and assisting in creating new RFPs, the value propositions, strategy development, solution development for complex Engineering transformation taking into account commercial considerations, risk management with the Contracts Team etc.
Responsibilities will include:
• Creating & preparing Bid Responses and all necessary bid procedures, following Governance and Corporate processes for Defence, Energy, Water & Power, Rail & Transport & Infrastructure etc.
• To manage the bid qualification (bid go / no go) process for new opportunities.
• Lead virtual & bid teams and input as needed from a variety of stakeholders, typically involving contributions from sales, marketing, technology, operations, finance, legal and Consulting & Programme delivery.
• Preparing and reviewing the commercial aspects of the bid, ensuring all services are included in the final Bid to the client, deadlines and skills transfer etc. on-boarding.
• Risk tracking and management throughout the bid process, win or no-win stats.
• Contributing to the written proposal – both in terms of content and presentation (such as preparation of a winning management summary). Creating new templates and creative content for re-use etc.
• Ensure timely delivery of compliant and commercially sound bids.
• Understand and present ideas at pre-bid and post-bid meetings and work to strict market Governance and best practice etc.
Ideal Profile – just a "wish list":
• Strong experience in the completion of multi-million £ Bids, ITTs, RFP, RFI responses and/or experience of bid management processes and looking to move to a more challenging position in a larger Corporate.
• Excellent experience writing and the development, documentation and communication Bid procedures throughout the full life cycle.
• Understand the appropriate Policies & Standards applicable to the Business through completing the Governance needs & business streams: Consultancy, Complex Projects, Asset Management & Technology etc.
• Organisation – to ensure that all the information is ready before the bid is submitted: including liaising with various stakeholders, undertaking research, and other responsibilities as the lead. Prioritising multiple bids and a timetable of requirements etc.
• Communication – capable of communicating with a range of stakeholders at all levels and using a high standard of English grammar and style to ensure that a successful bid comes together, proof-reading etc. ready for final submission.
• Regulated Industry experience would be good i.e. within Civil Engineering, Government Projects, Utilities, Defence, Smart Digital Services, IoT & much more etc.
• Financial Awareness – capable of understanding the complex costing requirements of the client, while ensuring that the costs they require to manage a project are not too high to deliver on profit margin etc.
• Flexibility in needs regarding working hours to deliver bids on time etc.
• Microsoft packages – Excellent Word, Outlook, Excel, Visio, and PowerPoint etc.
• CMS, Bid Tools – Qvidan, Shipley or SANT etc.
• Poss. APMP Training or Training in Writing etc.
An exceptional opportunity to work within leading edge Innovation & Engineering Services for tomorrow's needs as part of a team with a "work hard, play hard" approach to business and rewards for going the extra miles.