Executive Recruitment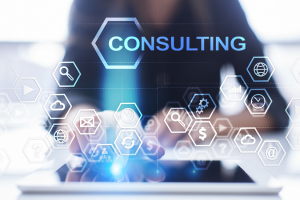 `C` Level Senior Executives/Directors
Professionally Qualified Senior `C` Level Executives with French, German and most European language skills looking for Group Management and Board Level positions. Experienced in Global or Corporate Strategy, Business Growth, Marketing, Sales Business Planning and all aspects of Leadership. Board Level Management expertise for Business Improvement to enhance year on year POI, ROI and the bottom line.
Senior Directors/General Management
Managing Director/General Managers, Experienced Managing Directors, Directors and Senior Managers with P&L Strategic & Budgetary Control, Manufacturing, Engineering, Marketing, Strategic Sales and all business disciplines. Offering excellent achievements and demonstrable leadership and strong man management to improve revenue and market share in a wide range of vertical markets and industries in the private and public sectors.
VP, Sales or Sales Directors
A VP or Sales Director with professional management and leadership expertise including Regional Global Management for large and small teams selling to Direct Enterprise or Indirect Channel via OEM's, Distributors, VARS, Systems Integrators. Sales expertise of engaging with major End Users in FG500, Large Enterprise and SME's. Proven direction and success for Team building and motivation. Coaching & training, forecasting, reporting and creating executive corporate sales strategy plans to sell at C Level & deliver great results.
Extensive quality expertise in a range of Solutions from Cloud and Hosting to SaaS and FINTECH Platforms & AI etc.
Bringing Personal sales target or driving bigger Team Targets and liaison with other board level professionals. Strong Man-management & Leadership qualities to improve sales performance, ROI and market share to meet business goals and objectives.
Contract/Programme Managers
Head of Programme and Project Management/Contracts Management: International Group Companies background experienced in IT, Cloud Computing, Web Services, Mobile Networking, M-Commerce, Gaming, Networking, Storage, SaaS, SAP, Oracle Manufacturing. Computer Hardware and Software Systems, Web Services Projects. Project And Programme Management from concept to implementation for Infrastructure, Managed Services, Software and Applications most areas of IT and Telecoms for roll out locally or Globally across all vertical markets.
Bid Directors/Managers
Bid Directors and Managers with the winning strategy and proven track record in business valued from £200K to £10+ Billion in Corporate and Government Bids.
Six Sigma: Global experts with Black Belt and Master Black Belt qualifications from 3-15 years experience of improving Global Processes and Methodologies
ITIL – Experienced ITIL certified experts working for global leaders that have set the pace for Global standardisation programmes, strong leadership and proven track record in influencing, delivering and winning multi-national business on the back of it.
Technology makes it possible – people make it happen