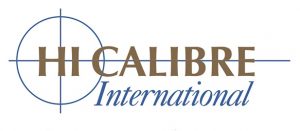 Developer / Support
Salary £55k-60K basic
Based: Berkshire
We are seeking an experienced Developer who has worked on 3rd Line Support for business to business ERP & Business Processing SaaS solutions.
An excellent challenge to join this friendly team to support the business with 3rd Line support and in-depth diagnostics and route cause analysis for the software issues.
We are looking for a Developer who has a good knowledge of .Net coding for business processes and experience of 3rd line support to join our busy team as the Support Developer.
Responsibilities include:
Analyzing reported issues, replicating them in the Lab, running the source code, helping to determine if they are software issues, configuration, data problems or design issues.
Also managing development support escalations, working with the development team, QA and support teams.
The ideal candidate will have worked on larger ERP software solutions for 5+ years and be strong in software coding and support to find the resolution and bug fixing patching needed etc. and much more.
Required experience of:
VB .Net
C#
Winforms development
SQL
Debugging large business systems
Desirable experience of:
Asp.net
MVC
HTML/JS/CSS
Web services (REST, JSON, XML)
Test complete automated testing or similar tools
Performance monitoring/Memory analysis
SQL performance analysis
An excellent opportunity to take your coding and support to the next level with this innovative friendly team.