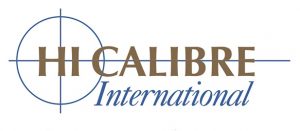 Support Desk Manager, Europe
Salary: £50,000 neg plus bens
Location: Near Maidenhead
URGENT INTERVIEWING NOW –
An excellent long term career challenge has arisen due to Client demands and change, a position has become available for a Support Desk Manager to do a handover asap and lead & manage a team of four Technical Support desk personnel.
You will be leading a growing team of Support Analysts who deal with a variety of queries from clients over the phone, email or directly through the online support system and you'll be responsible for –
• Leading & helping the Team to develop best practice.
• Directing and delivering team efficiency and measuring performance, working to SLAs etc.
• Coordinating workloads, ensuring maximum productivity and prioritisation of service-related incidents raised.
• Liaise with the development team and product management on Application or Product Issues etc. Identify bugs or patches priorities based on analysis of client requests & troubleshooting.
• Developing the team's knowledge, provide support and encouragement on problem resolution and diagnostic processes etc.
• Monthly analysis for Analysts & 1-1 meetings and reporting to the senior management team on Service issues
• Assisting with 3rd line escalation as required.
Ideal Profile:
• A proven track record and experience of leading and managing a team in a Software support desk environment, in English.
• Good knowledge of SaaS, Databases and or SQL queries.
• Experience of supporting European customers.
• Excellent experience working in a customer-focused environment.
• Strong communication and sound decision-making skills.
• Aspiring & engaging approach with multi-tasking expertise.
• Full Driving Licence.
This is a fantastic opportunity to join a highly successful and growing International software organisation.
Please contact me for more details.