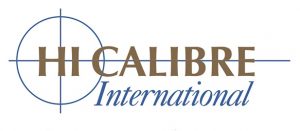 Senior Consultant, ITIL
Based: Paris
Salary: Negotiable + Bens & Bonus
URGENT INTERVIEWING NOW
A really exciting opportunity for a solid Senior Consultant to work closely with customer Stakeholder Engagements and lead the Planning and Strategy, with the Service Delivery Team, to devise a "right first time" delivery experience. You will join this Leading Cons Team to identify, scope and present the Plans for various software and new systems roll out for ITIL & ITSM. You will work with Technical and Functional Subject Matter Experts to understand customer requirements, and create the Program of needs required for various stages of the processes needed for the roll out plan, setting expectations and realistic timescales etc. This is a challenging opportunity and you will be working possibly with some Legacy software to transform to SaaS & Cloud taking into account the Risk Management factors and migration needs, change management etc. from the existing software Governance and Compliance needs to new SaaS and Systems within various heavily regulated domains covering data needs & Incident management processes, ISO etc.
Responsibilities will be varied and include:
Working & presenting in French & English. You will be responsible for creating the plans and mapping out and agreeing with the customer, the Program of Steps & Processes to be rolled out. Working with the Stakeholders and team on the models required and needs within the Business to ensure that the Project Plan and timescales for the full life cycle are shared with the Incident Response team to agree on the needs and SOW to be delivered with the timescales and planned delivery, any Risks and potential issues, budgets etc.
You will create the plans to define & design the ITSM Processes & functional requirements for integrated systems to ensure Compliance is met. This could be moving from on-premise to the Cloud via Azure or AWS with technical specialists and deliver enhancements for ITIL which provide a Solution & relevant Workflow within top Enterprise companies through to Resource planning & secure integration, cost analysis etc & Dashboards. This will be a Senior Customer Engagement "ambassador" role to deliver to the customer needs and provide confidence and a positive "can do" approach. You will add value and insight to their workflow and regulations efficiencies, GDPR issues and Workshop guidance for key establishments. Knowledge and experience of SaaS and Cloud based Apps with ITIL would be ideal.
Ideal Profile:
Below is a "wish list" but gives an Overview of "ideal expertise", not essential
• Excellent proven track record in successful delivery of multiple and complex software projects in France & EMEA for ITIL Governance.
• Working with the business in larger Enterprise environments like digital on-line solutions, secure web services, self-service portals etc.
• Used to working closely with the business needs and Internal Stakeholders, Technical Architects as needed to deliver to the requirements and fit for Incident Management Processes Workflow & sign off.
• Managing a diverse portfolio of IT, Software and Estates projects.
• Managing budget expenditure ensuring this is undertaken efficiently and in line with corporate priorities and budgetary constraints.
• Managing project start-up, initiation, delivery and closure activities to ensure business and technical solutions are delivered seamlessly into operation.
• Developing and maintaining project documentation, gaining the appropriate approvals, monitoring and reporting on progress and co-ordinating appropriate internal and external meetings.
• Extensive management of communication with stakeholders of all levels.
• Managing and coordinating project teams and activities.
• Risk, Capacity and Continuity Management.
• Dealing with complex Software projects from, initiation to handover Knowledge of Workstreams of the ITSM system implementation etc.
• Managed full project lifecycle of rollouts across France.
• Present solutions to problems, engaging in Stakeholder presentations and briefings, planning and workshops etc.
• Working with Business Consultants and Stakeholders on prioritisation of software build and workflow, secure processes etc.
• Used to holding and organising workshops and collaborative meetings etc to assist on any projects that are slipping and bring confidence to the customers, Raise Issues, create solutions and present to the Stakeholders with timescales and plan of delivery for larger phased delivery as well as smaller projects.
• Passionate about a "right first time" Customer Journey experience & Best Practice.
• Good Software proven project delivery for, ITIL & qualified in this.
• Association of Project Management (APM) Practitioner, or LEAN Six Sigma.
• Good Contract negotiation, knowledge of Enterprise Architecture System Engineering
• Good knowledge of working with Agile projects.
Degree or higher in relevant subject. BSc. IT, Software, Systems. Experience in Enterprise, larger systems for 24/7 transactions. Looking to use or develop your Senior Consultant Management delivery skills further. Professional who enjoys creating solutions in a customer facing environment.