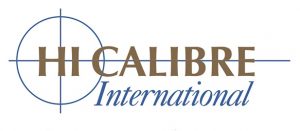 Senior Cloud Architect Consultant
Location: Remote Working Tristate Area
Salary: $160K-$180K plus bonus and excellent bens
URGENT – INTERVIEWING NOW
An excellent opportunity to join this fast growth Consulting Practice for an experienced Cloud Architect to help make a difference in our Cloud delivery team based out of New York.
Cloud Architect responsibilities are varied and include full life cycle of Transformation Projects and Roadmap etc. including very technical infrastructure scoping needs and delivery covering
Cloud architecture solutioning in one or more cloud platforms – AWS, OCI or GCP
To discover and assess on-premises platforms and design equivalent cloud platforms
To lead cloud delivery teams as cloud SME and lead architect
Manage and develop customer relationships as cloud advisor
Support cloud presales solutions
Maintain a knowledge of cloud production and solutions as a cloud SME Cloud and Systems Skills Requirements
Experience in cloud architecture design from concept to logical and physical designs
Experienced in deployment and configuration of virtual cloud data centre's including tenancies, virtual networks, firewalls, load balancing
Extensive automation skills based on Terraform and Ansible, Saltstack would be a bonus
Knowledge of cloud concepts including virtual networking, IaaS services, PaaS services • Programming skills including shell, Python, Go would be a bonus
Experience writing software that uses Cloud SDKs to manage infrastructure as code
Robust experience with Linux distributions (Redhat, Oracle Linux, Debian, Ubuntu etc.)
Networking skills covering DNS, VPNs, WANs, LANs, switching, load balancers and firewalls
Cloud and systems security skills and knowledge
Skills in cloud operations including availability, resource monitoring, consumption monitoring
Management of cloud servers including security configurations, patching, and troubleshooting
A good understanding of version control, preferably Git & BitBucket
Systems monitoring with vendor provider and open source monitoring platforms
The above is a "wish list" as the Customers needs will vary in size and technical demands etc. so you will be able to contribute a great deal and learn new skills at the same time.
A very exciting challenge and longer-term career opportunity.