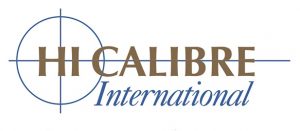 Position:       PHP Software Engineer, Developer
Location:      London
Salary:           £50K basic.
URGENT – INTERVIEWING NOW
An excellent challenge for a passionate PHP Software Engineer who has "hands on" development skills and a passion for developing the best web applications for the customers' needs and enjoys working with other Developers and cross IT Teams in Agile etc.  If you are looking to work with a leading Group, specialising in on-line web services for the Retail & eTail sectors to deliver an excellent customer experience with some large brand names, read on..
As PHP Developer, you will be responsible for full software life cycle, SDLC and creating clean, fast PHP to a high standards and in a scalable way, using TDD  designs to share with the Team and meet customers' needs.  Using your expertise in PHP and REACT web application development with the LAMP stack.  You will be creating OO web applications using your PHP and MySQL, HTML, CSS, Javascript or various browsers etc. as well as integration APIs etc. to work & test them with the Automation Test Team. You will work closely with testing to help create core Apps for multiple customer needs in the e-Tail domain for on-line buying and delivery through the full platform life cycle including security for click and collect and much more.  There will be an opportunity to use any Java skills that you have or cross-train to use jUnit
Ideal Profile:
This is a wish list of skills for the PHP Developer, but 3 – 4 technical skills would be required to be successful in this role;
Proven software development experience of extensive PHP and REACT
Framework experience, Zend, Debian, OO PHP etc.
Demonstrable knowledge of web technologies including HTML5, CSS3, Bootstrap, Redis.
Good knowledge of relational databases, version control tools and of developing web services for fast transaction processing and supply chain
Experience with MySQL, Security Issues and on-line payments
A desire to develop new bold ideas and make a difference
Experience or exposure to Agile, using tools like Jenkins, Sonar, Jira etc.
BSc or MSc or similar Degree in Computer Science, Engineering or a related Computing subject.
This is a fantastic opportunity for an ambitious PHP Eng/Developer to help lead innovation and join a friendly, fun Team. Please contact me now for more details. pauline@hi-calibre.co.uk